The Vaginal Speculum Market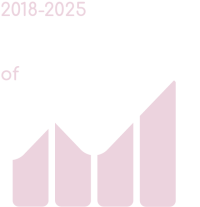 The global market for vaginal specula was valued at over $3.58 billion in 2017, and is expected to grow at a rate of more than 1.55% over the seven year period from 2018-2025.
There are currently 9 major players in the vaginal speculum market with Welch Allyn, Teleflex, BD, and Integra Lifesciences accounting for about ¾ of the market. With over 60 million pap tests per year in the U.S., Feminora believes that our solution will disrupt the market and provide the best option for gynecological speculums because our product meets and solves most of the issues that others on the market are unable to.